Zilergy is all of the hottest, most popular Internet Marketing Tools and Services available in one easy to use dashboard at one low cost.
If you add up all the feature of Zilergy you would spend anywhere from $600 (low end) to $1,350 (high end) if you purchased them all separately. Watch the video below to learn more.
Below is a brief description of the Zilergy Products and Services and some examples of how you can use Zilergy to market any product you want online.
Zilergy Squeeze Pages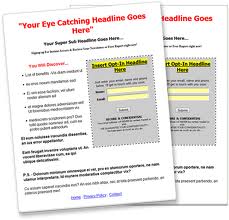 Why pay for hosting? Why buy a domain name? Why buy an extra email program like e-Weber or Mail-chimp when Zilergy has it all in one low monthly cost of only $49.95? Zilergy offers several professionally designed templates that are easy to use, works with the Zilergy Advanced e-Mail auto-responders and you can literally set up a squeeze page in minutes!
Create Lead Generating High Converting Pages With No Previous Technical Experience!
Easy To Use And Understand Interface Which Allows You To Create Compelling Capture Pages
Simply Insert Forms Into Your Pages With Just A Click Of A Button
Create A Database Of Responsive Leads For Your Product And Offer
Check out one of our squeeze page examples.
Zilergy Auto-Responders
Easy Email Autoresponder Follow Up System, Lead And Retention Marketing On AutoPilot
Set Up Unlimited Amounts Of Email Autoresponders To Automatically Push Email Messages Out To Your Clients
Engage, Connect And Convert New Sales On Autopilot
Zilergy Contact Manager
Easily Manage And Maintain ALL Contacts In A SINGLE Log In
Add, Edit And Delete Contacts Across Multiple Websites And Marketing Campaigns
Easy To Use Interface With Intuitive User Controls
Maintain lists and contacts all in one easy to use dashboard
Zilergy Video Hosting
Stream HD Quality Videos Without Glitches Or Technical Knowledge. Having all your video's on YouTube means people can easily surf away from your important message. Have a self hosted video platform allows you to keep people on your page and content.
Upload Video To Our FAST Video Hosting Service And Stream It From Your Website
Easily Embed Videos Without Technical Experience Or Coding Knowledge
Zilergy Video Email
Connect in a completely new way with Zilergy's Video Email. Simply add any video to dozens of already created templates!  The possibilities are endless: holiday greetings, business promotions, Internet marketing, Network Marketing, product demos and much, much more. Simply create your video page, (you can also easily create your own video background and upload it to the Zilergy server for future use) select the recipients or add your own and hit send!
Lots of ready-to-use templates custom graphics
No downloads or attachments
Unbeatable deliverability, real-time reports and powerful analytics
Brand yourself with easy create custom templates
Zilergy Live Web Conference
Run Online Sales, Delivery And Customer Retention Seminars Simply, Easily And Without Cost! This feature also includes webinar on demand! Set and forget your webinars and have people join them when it is convenient for them! Special 'pop-ups' can be added to appear at any time during the webinar to send people to additional resources or 'order now' links. Easy to use, simple to set up and have pretty much unlimited attendees all included in the one low monthly cost of Zilergy!
Set Up FREE Web Conferences For Your Clients, Employees And Prospects To Attend
Run UNLIMITED Web Conferences With No Per Attendee Or Per Month Charges
Zilergy Facebook Auto Greeter System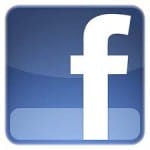 Automatically Greet New Facebook Prospects SIGNIFICANTLY Increasing Your Facebook ROI. Zilergy's Facebook greeter will automatically send a personal message to any new friend and you can send them to any link or video you choose!
Improve Your Social Media Engagement With Your Facebook Prospects And Drive NEW Sales
Automate Your Personalized Messaging To Improve Engagement With Your Facebook Prospects
Zilergy SMS Text Messaging
Connect Instantly With Your Clients Via Mobile Marketing With Text Messages. This system alone you would pay over $600 a month for all of the features it offers!
Birthday Reminders
Text to Win Campaigns
Mobile Landing Pages
…a dozens of other popular text message marketing features!
So How Much is Zilergy?
There Are Three Ways to Get Zilergy:
You can pay retail from Zilergy.biz You can start from anywhere from $99.95 to $299.95 per month
You can join as a reseller from Zilergy.net. Not only do you enjoy all the benefits of Zilergy, but you can also (if you want) promote Zilergy and get in on Zilergy's awesome compensation program. You can start with a onetime set up as low as $297 and then only $49.95/mo!
Join the SEO-Alien Members Club! Whether you sign up for Zilergy or not, this member site will show you all the different ways that you can market online. Some examples use Zilergy, some do not. This way, if you are not sure if Zilergy is for you, check out how we use it before you buy it.
To Your Success!